Date/Time
Date(s) - Tuesday, March 28, 2023
7:30 pm - 10:00 pm
Entries close Friday 24/03
Digital x 2 Mono & Colour
Prints x 2 Mono & Colour
see definition below.
Judge Mark Tedeschi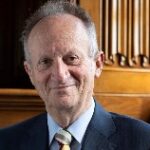 Mark Tedeschi is a well-known and passionate Australian photographer.
He has been a judge of photographic competitions on many occasions, including the NSW Parliamentary Photographic Prize. He frequently lectures on photography to camera clubs, the Art Gallery Society and community groups.
Mark Tedeschi, AM, KC is an Australian barrister, law professor, photographer, and author. He is in private practice in Sydney. He was formerly the Senior Crown prosecutor for New South Wales and the Head of Chambers of the 100 or so Crown prosecutors.
Definition
Photography of subjects acting naturally or spontaneously without being posed. People photography is more about taking shots of people
within their environment. Find a good location where you can photograph people doing all sorts of things. Capturing a moment of their daily life can
provide you with some interesting pictures. Try finding a busy location with a lot of people, such as a crowded subway station or a busy market, where they won't notice your presence. You will find yourself in the middle of a multitude of photo opportunities with different people in each shot.
You can either make them aware of the fact that you are taking photos of them or not, but usually people who don't know they are being photographed will seem more natural in the image.