Date/Time
Date(s) - Tuesday, May 23, 2023
7:30 pm - 10:00 pm
See Definition: Street Photography, below
Entries close Friday 19 /05
Digital x 2 Mono & Colour
Prints x 2 Mono & Colour
Judge Alex McClintock, Sydney Street Photographer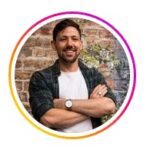 Alex McClintock is a Sydney writer and photographer. He became interested in making images to accompany his stories, and his photographs have been published by the ABC, The Sydney Morning Herald, The Guardian and many travel publications. Currently his main interest is candid street photography.
Definition: Street photography is a non-formalised genre of photography that features subjects in candid situations within public places such as streets, parks, beaches, malls, political conventions, and other associated settings.
Images can often be ironic or emotionally detached from subject matter, focusing instead on a particular context or detail.
Framing and timing are key aspects of the craft, with the aim of creating images at a decisive or poignant moment.