2022 APS Australian Cup
Kerry; We won Third Place – Silver Award, with a total online score of 370. Well done and a very big congratulations to our members. There were 68 clubs competing. I feel absolutely elated that we came third behind Australian Digital Photographic Association and Australian Horizon Photographic Club. They had some wonderful images as always. We really do have some great workers in our club.
Enjoy our member's images below.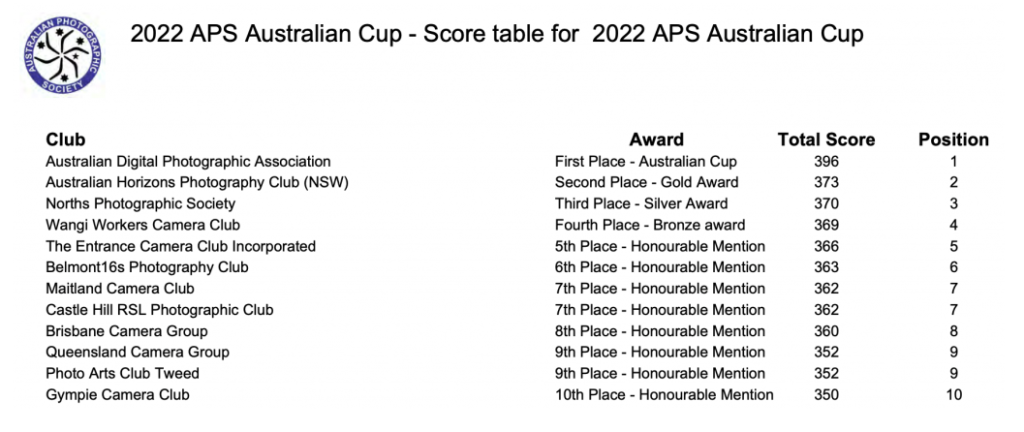 For full results please download the 2022 APS Australian Cup catalog