Digital Entries
Images must be submitted in  the jpg format
maximum image size is 2MB
maximum width of an image is 1920 pixels

maximum height of an image is 1080 pixels

Image colour profile is sRGB
dpi (dots per inch) is 72
filename submitted is title1.jpg   e.g. Good morning1 .jpg  (1,2,3 number of times image has been entered)
How to resize in Lightroom 5

In Lightroom on the left hand side select File then Export as shown below with the yellow box.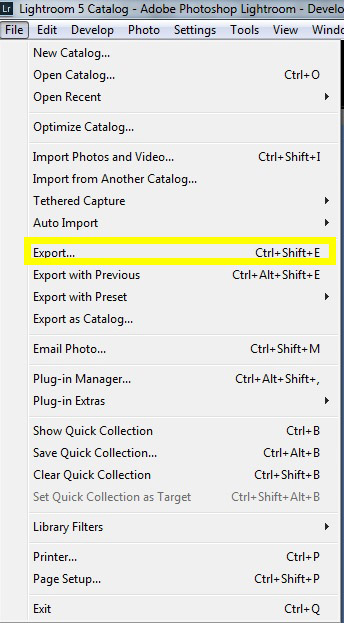 Follow the steps below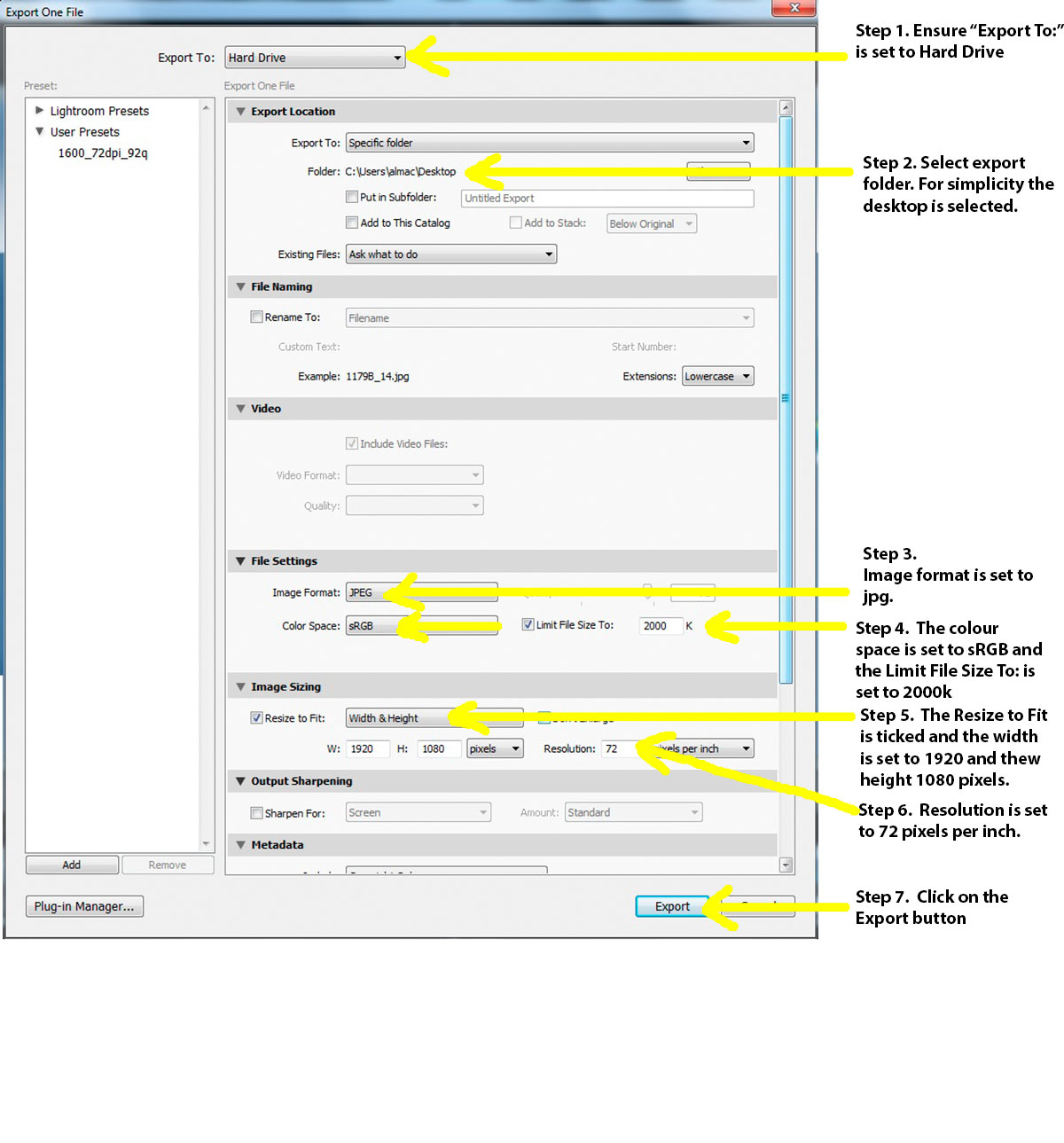 As an example the original image size was 6000 pixels by 4000 pixels.
Exporting the image in Lightroom limited the height to 1080 pixels and the width was 1620 pixels wide.