Date/Time
Date(s) - Tuesday, May 25, 2021
7:30 pm - 10:00 pm
Entries close midnight Friday 21st May
Digital: 2
Prints: Mono & Colour x 2
Judge: Phil Ramsden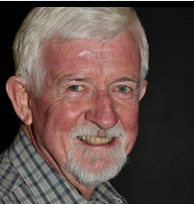 Respected Photographer and teacher.
Member of various camera clubs in Australia, USA and England since 1959.
Trained in Pathology Technology in Sydney, worked at Johns Hopkins University, USA, School of Medicine in research 1965-1971,
Travelled in South and Central America, most of the US National Parks and a circumnavigation of the Mediterranean by land in University holidays.
Photography has always been a reason to travel.
Worked in London before returning to Australia Overland through Middle East, Iran , Afghanistan, Pakistan , India etc taking 9 months for the trip.
Worked for Leica Microsystems 1980-2000, specialising in macro and micro photography and Microsurgery sales.
Taught at Sydney TAFE, Scientific photography , part time 1980-2000.
Married 45 years to the same all suffering wife and produced 2 amazing children.
Still active in photographic circles outside camera clubs ,eg Institute of photographic Technology, AIMBI, Light Microscopy Australia and naturally still use 4×5 inch film cameras and process photographs at home.