Date/Time
Date(s) - Tuesday, September 12, 2023
7:30 pm - 10:00 pm

A special evening with Malcolm Fackender
Reflections, Namibia – covering wildlife, landscape, ruins, astrophotography, and people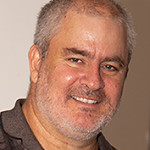 Namibia is located along the southwest coast of Africa.
and is, without a doubt, a visual feast for photographers with endless desert landscapes, wild seascapes, amazing wildlife, colonial cities, and remote
nomadic people. When people think of the African continent, many naturally consider the amazing wildlife. East Africa and the wildebeest migration
is certainly one of nature's most spectacular events, and most travellers to Africa are naturally drawn to the "Big 5", that being lion, leopard, elephant, rhino and buffalo. Namibia, however, has much more to offer than the "Big 5", it also includes highlights such as the Quiver Trees in Keetmanshoop, the Ghost Diamond mining town of Kolmanskop, sand dunes of Sossusvlei and also the often overlooked Himba, Dhimba and Herero people of Opuwo.
Etosha National Park being one of the best in the entire continent. The secret of Etosha National Park is the waterholes, with the middle of the year being an optimum time to visit because there is less water. One just has to visit the many waterholes in the park to watch the wildlife coming in to drink.