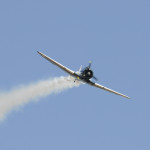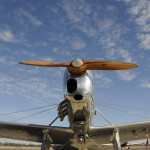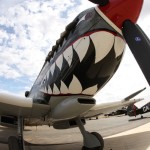 Click image
If you weren't there, you missed a brilliant weekend!
In the heart of the NSW agricultural belt, Temora Shire is a sanctuary rich with heritage and resources. From golden beginnings to high flying achievements, Temora has spread its wings to become more than just another country town. Known for its internationally acclaimed aviation museum in a district of agricultural excellence…
Drive up Friday, get together for dinner.
Temora, depending on your time of arrival, take in the town sights. Heritage buildings; Edwardian, Federation, even Art Deco are represented throughout the town. Churches, banks, courthouse, post office to name a few. Temora Rural Museum, Ariah park, Pardey's Flour Mill, Railway Station and Grain silos. 
Saturday is the highlight, attend the aircraft flying display. Begins at 10am and finishes at 4pm.
Theme is: WW11  Pacific Theatre and Aircraft flying: P-40 Kitty Hawk, Spitfire, Boomerang, Wirraway.
Showcase days are aimed on providing visitors with a personal, interactive and in-depth experience with some of the Museum's aircraft. Visitors will witness the aircraft being towed from the hangar and watch the pre-flight inspection, servicing and refueling as it takes place in front of them.The pilot will strap in, start the engine and then the flight will take place.
The flying display will vary from a simple handling display to aerobatics or formation flying.
The aircraft will land and taxi back to the visitors where they will have the chance to have a chat with the pilot, take photographs, and inspect the cockpit and engine.
Audio visual presentations both in the cinema and the Display Hangar will enhance the stories of veterans who will be invited to share with our visitors their wartime experiences.
At the conclusion of the flying activity, the Engineering Hangar will be open to all visitors. We have rarely allowed access to the workshop areas, but now visitors will be able to take a closer look at the most diverse range of aviation engineering activities anywhere in the world.
Our Engineering Team will demonstrate the projects they are working on and the unique processes, materials and techniques required to keep this fleet of vintage aircraft flying.
Prior to the flying, visitors may take in a Q&A session titled "Winging It". A special guest will share their aviation experiences accompanied with a photo presentation, guest speakers will vary from some of the Museum's highly experienced Warbird pilots to veterans who served during times of conflict.
Temora Rural Museum, discover the town's history, experience life as it was for early pioneers. Here you will find;
The original family home of cricket legend Sir Donald Bradman
A replica of the 7.3 kg Mother Shipton gold nugget
Vintage agricultural machinery and steam engines
Ariah Park, 20 minutes west of Temora,  you will find the 1920s Heritage Village.
It has an attractive, nostalgic feel, marvel at beautiful architecture and maybe take a look at the antique shops.
JUNEE – Return journey to Sydney you may like to come back via Junee
Licorice & Chocolate factory – located at the restored Junee Flour Mill, a historically rich landmark in the rural township.
Railway Roundhouse & Museum
Monte Cristo Homestead; Australia's most haunted house. Ghosts of its original owner Christopher William Crawley and his family are believed to haunt the home.  A caretaker was murdered in the home in 1961, a mentally disabled boy was kept in the homestead's cottage for many years, a boy died falling down the stairs, a maid fell from a balcony and a stable boy died from injuries after a fire. Many of the ghosts who appear in the residence are believed to be spirits of these people who died there and Mrs. Crawley herself.