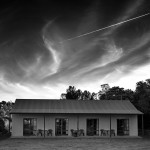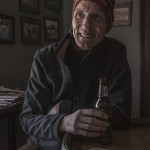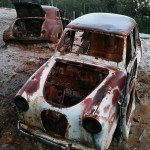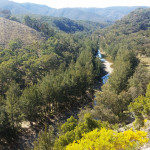 Friday 11/ Saturday 12
Jochen's wrap up…
About 12of us drove up Friday night to Hill End and organised an early start for Saturday morning. Sunrise was at 7 which meant we had plenty of time to sleep in. Our location for the sunrise was Merlin's lookout. A cloudless sky made it an uneventful morning.
After a hearty breakfast we explored the town ship and the old car yard – a collection of 20 rusty old cars strewn over the Forrest. A very special place!
Some had a snooze whilst others visited the local pub and simply enjoyed the warm winter sun. We headed out to Bald Hill for a unique sunset. Back to the lodge for dinner and some of us still had not enough and went out for light painting, star shots or simply night photography.
With hardly any light pollution Hill End is the perfect place for these sort of images.
Sunday morning we re visited the car yard with the idea to light paint some of the old and rusty vehicles. It proved to be a good idea as sunrise once again was cloudless and plain.
On the way home we stopped a little distance outside from Sofala for the Bus Grave yard. A collection of 7 or 8 old buses, trucks and lorries. All filled by a hoarder with all sorts of things modern life has to offer. A paradise for any photographer. This place is well hidden which makes it so unique and interesting.
Overall, an interesting weekend with a super bunch of people. We learn from each other, share knowledge and passion and all aim for the same thing – to produce a great photo.