A brilliant evening with the master of Lightroom. Nick shares his passion for photography and teaching in a relaxed and easy style. His knowledge of the creative process and his ability to communicate and inspire, show us the power of this program.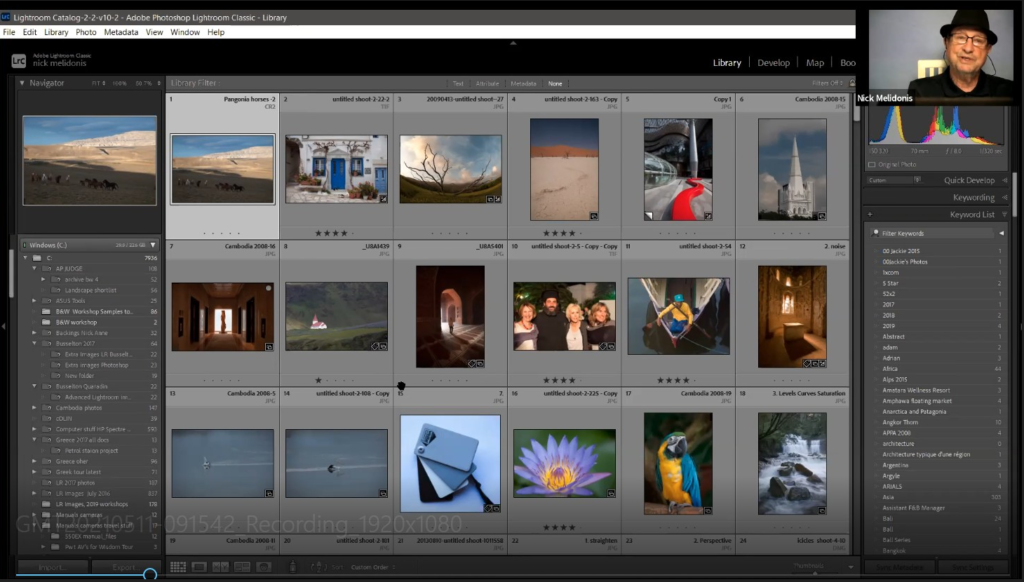 Feedback
…Nick showed how to do rapid and effective adjustments to photos using Lightroom. He also detailed a number of functions which are not obvious but very powerful such as combining photos to make panoramas and high dynamic range photos. Clearly, he is a master at Lightroom.
…That presentation was absolutely fantastic for a relatively new Lr user – I have learnt about 100 times more than I knew. Wish you would write a book and put all this helpful knowledge in step-by-step. So well and gradually explained. Thank you, thank you, thank you Nick!!