This is without question one of the most interesting collection of old photos. There are 40 photos.
"My grandma's hospital bill after giving birth to my dad in 1955."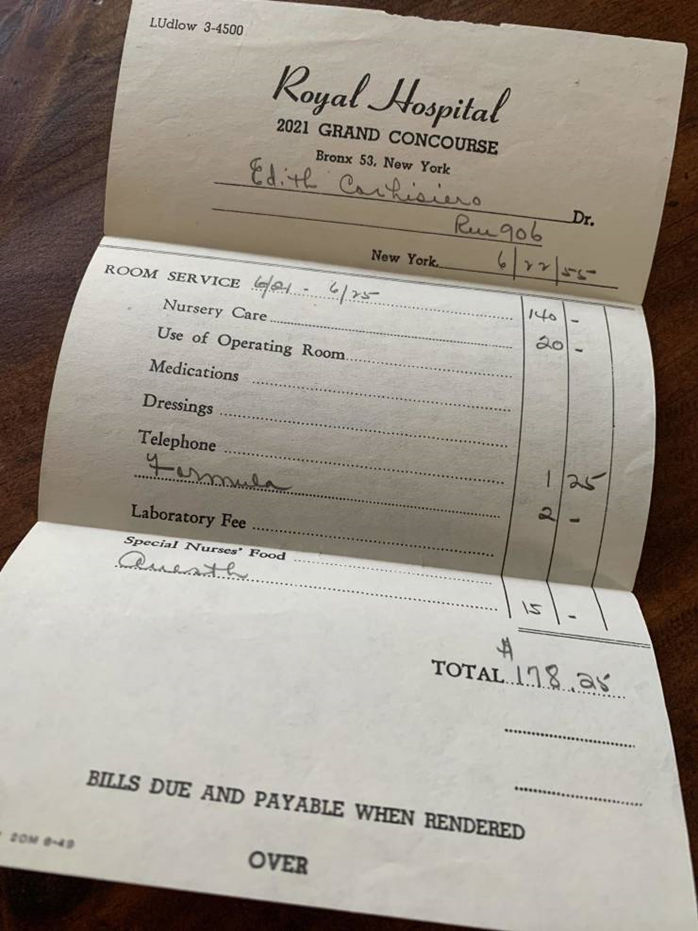 "My Great-Grandfather that was too poor to afford a suit in Sicily, so he had to pose in front of a cardboard cut-out, 1930s."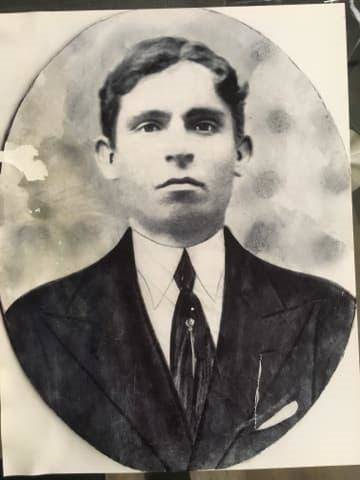 "The way we were…and are again."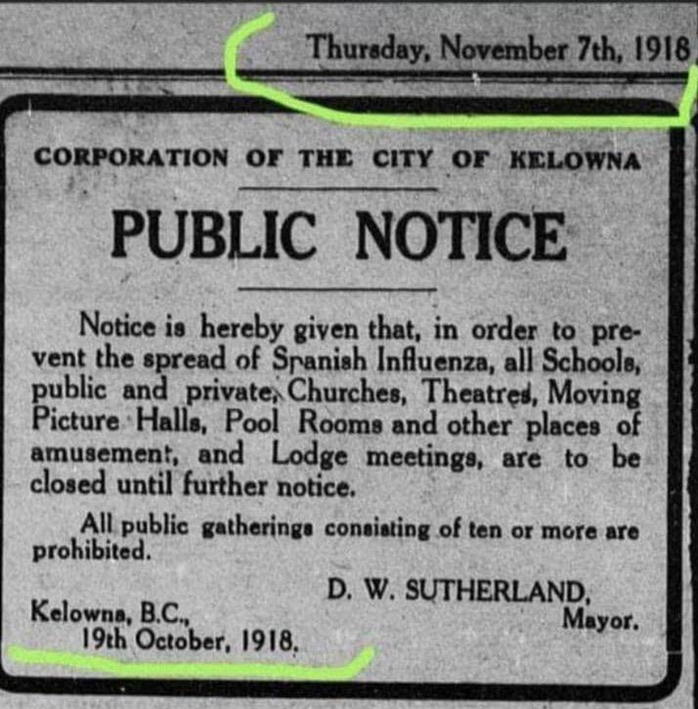 "In 1959, Volvo invented the 3-point seat belt, then gave a free license to all other car manufacturers to use it."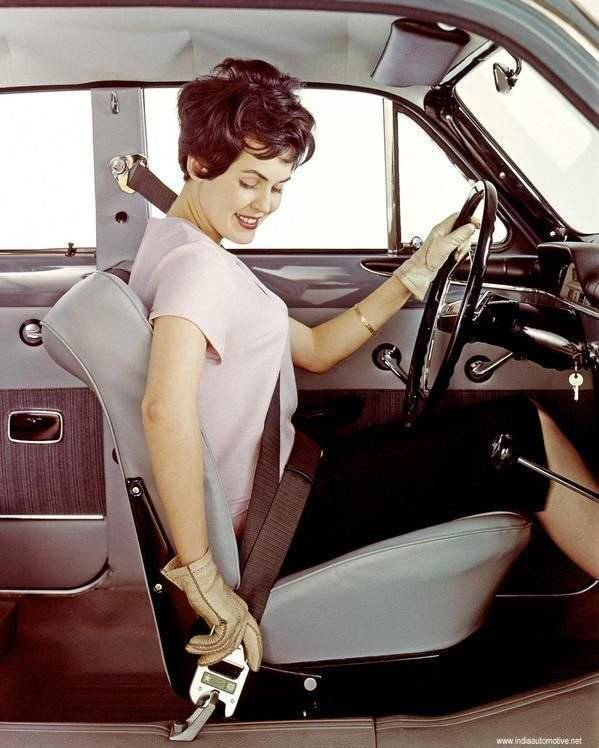 "Woman stands on a farmer's shoulders to emphasizes the height of their corn crop, Minnesota, 1916."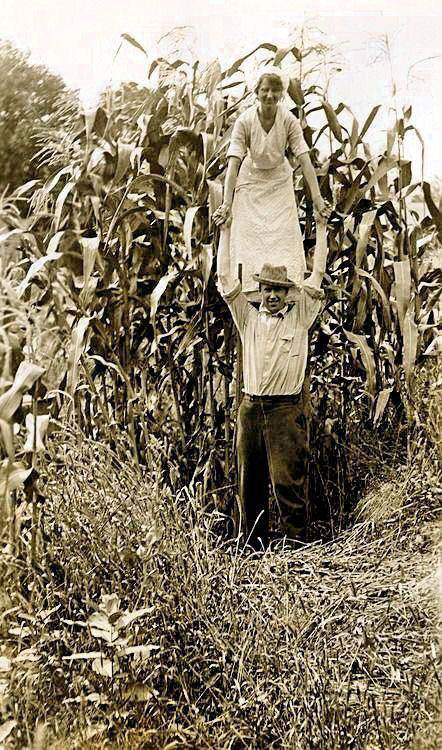 "My dad's total cost for a semester of college back in 1970. Would be $250 today!"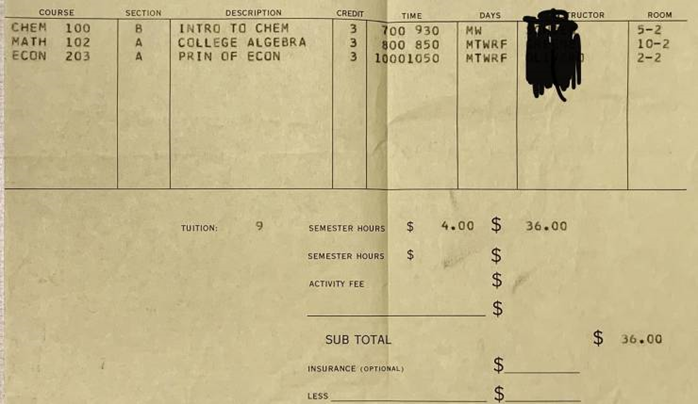 "A sailor "meets" his baby for the first time after fourteen months at sea, 1940s."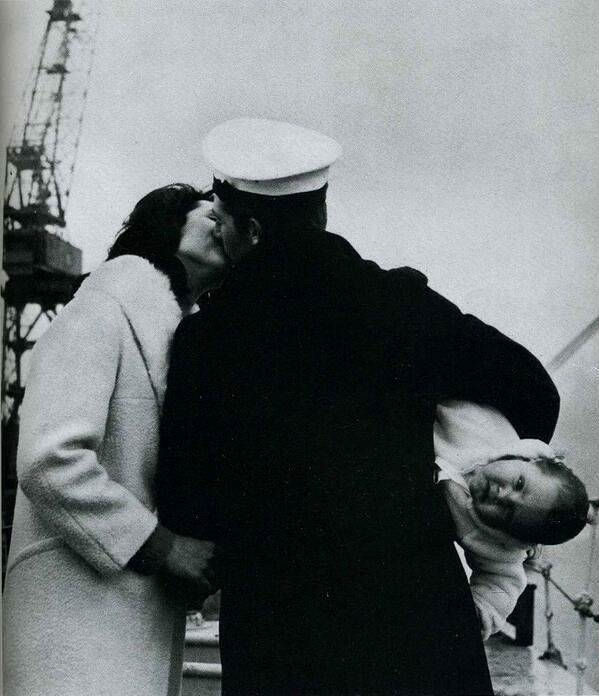 "A Native American girl of the Kiowa tribe, Oklahoma, 1894"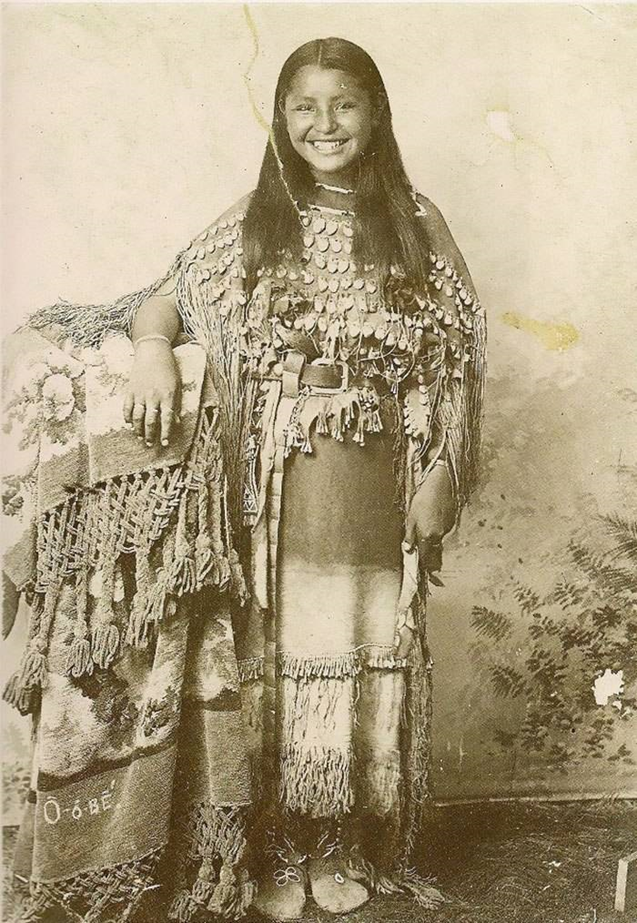 "After spending more than five years in a North Vietnamese camp, Lt. Col. Robert L. Stirm is reunited with his family at Travis AFB, March 13, 1973."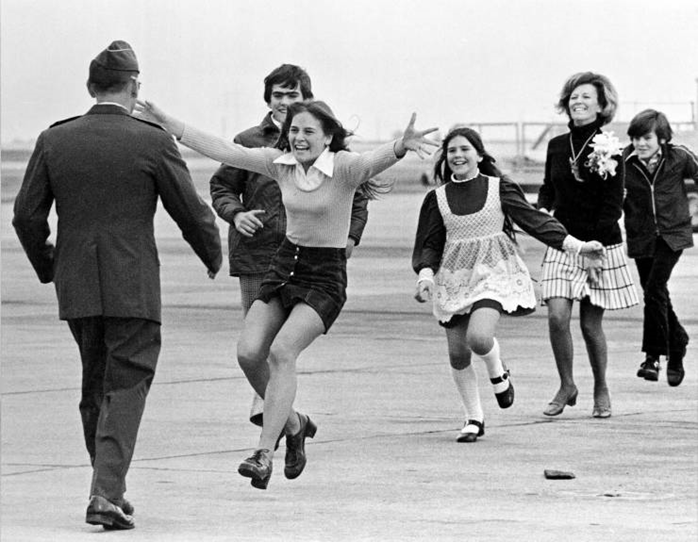 "Ashtrays and coin-operated televisions in the Los Angeles Greyhound bus terminal, 1969"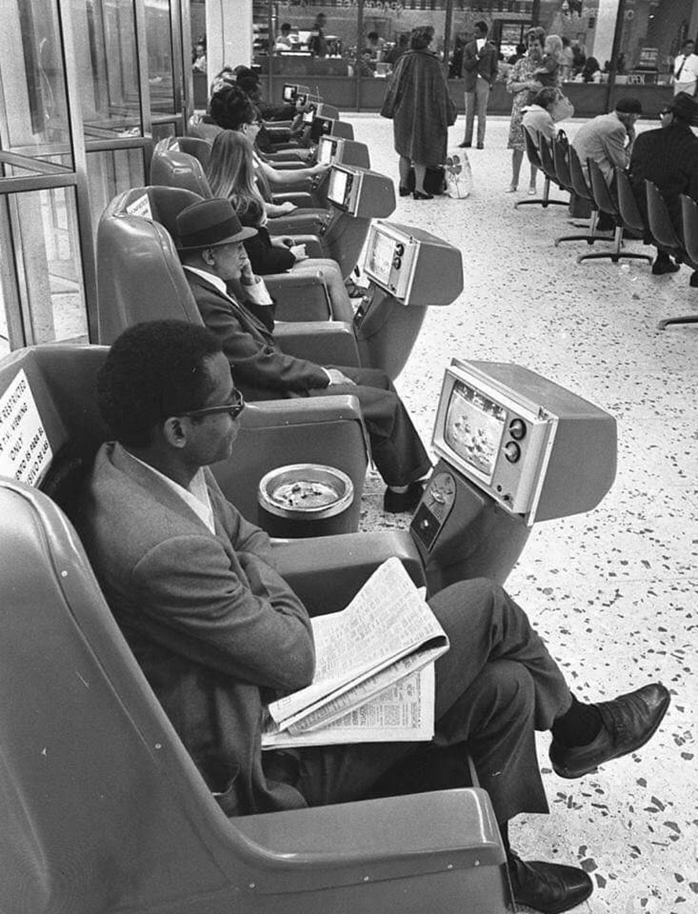 "This 1955 photo is one of Walter Chandoha's most famous shots. "My daughter Paula and the kitten both 'smiled' for the camera at the same time. …But the cat's not smiling, he's meowing."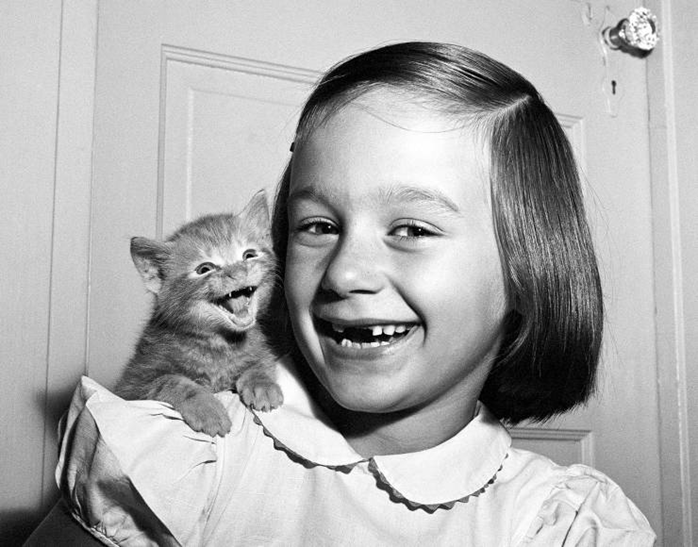 "A young girl taking in the scale model for the newly planned World Trade Center. Late 60's"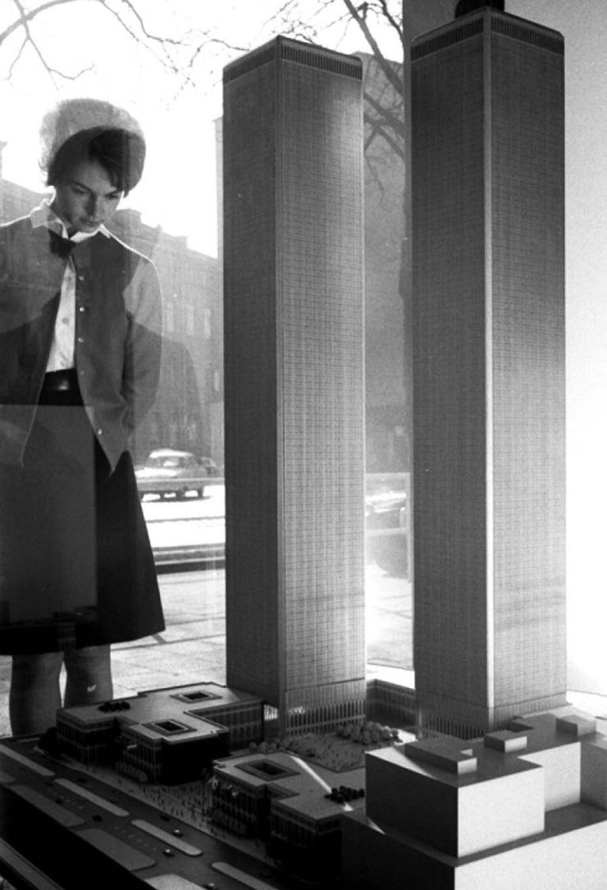 "Fashionistas Back When Short Shorts Were Still Widely Considered Risqué – Los Angeles 1950s."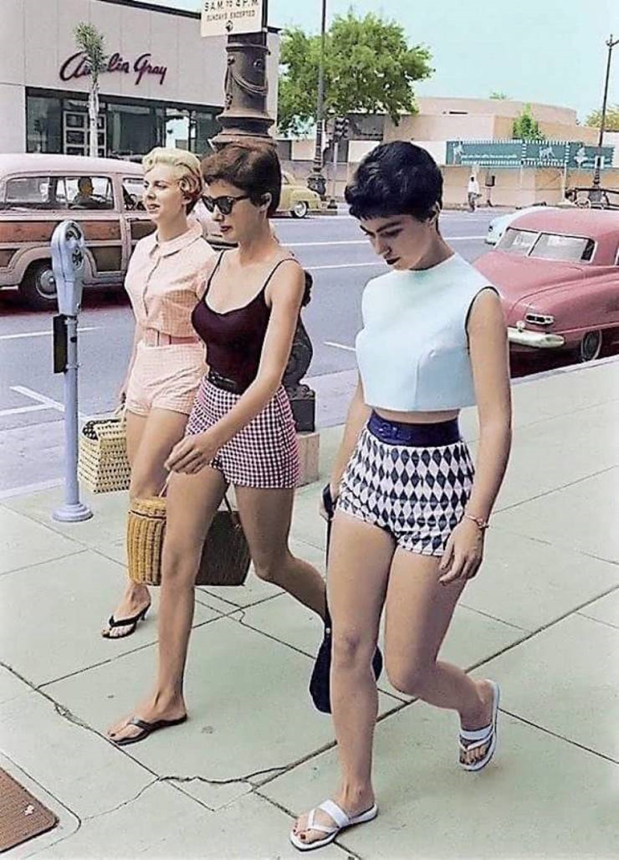 "Girl's sheep racing on farm, UK, 1969, photo by John Drysdale".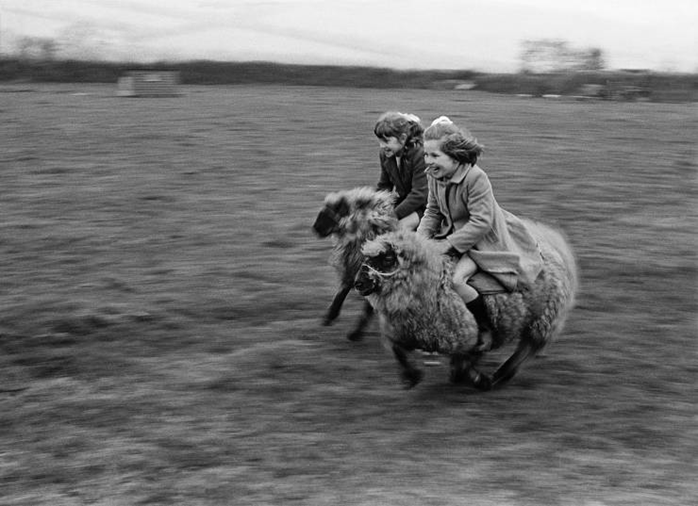 "Victorian era "bathing machines" – Women were required to stay fully clothed until they got inside a bathing machine to change into suit; then someone would wheel the cart out into the ocean so the woman can get into the water privately without being seen in swimsuit. 1890s"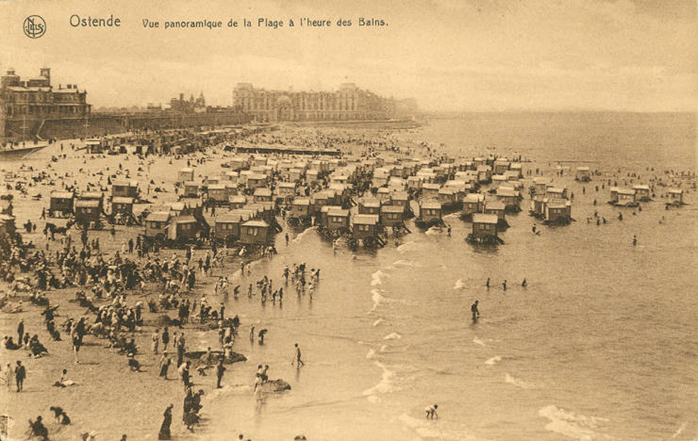 "Two West German girls chat with their grandparents in the eastern zone, separated by a barbed wire barricade, 1961."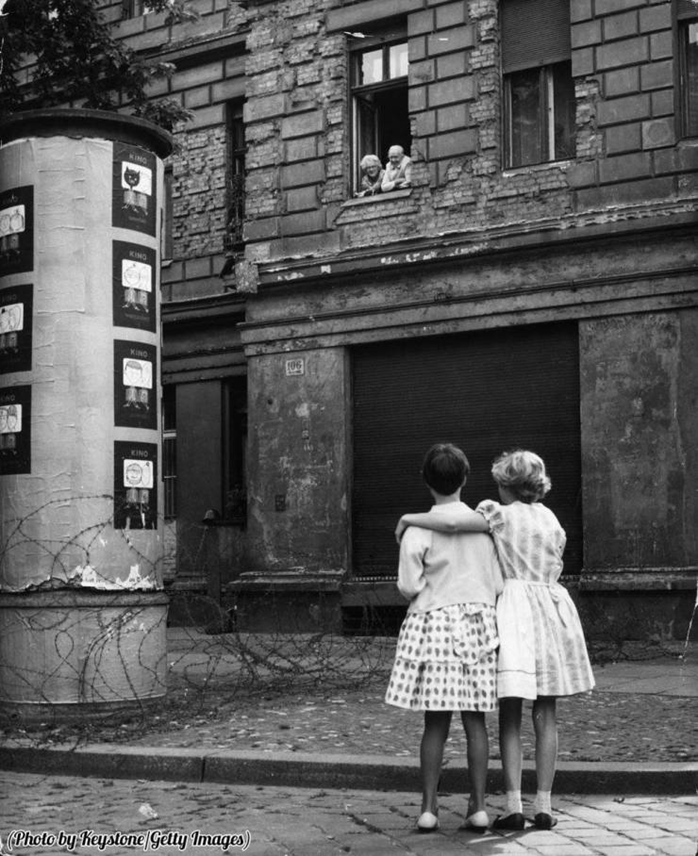 "These three women completed their education as physicians in Philadelphia in 1885."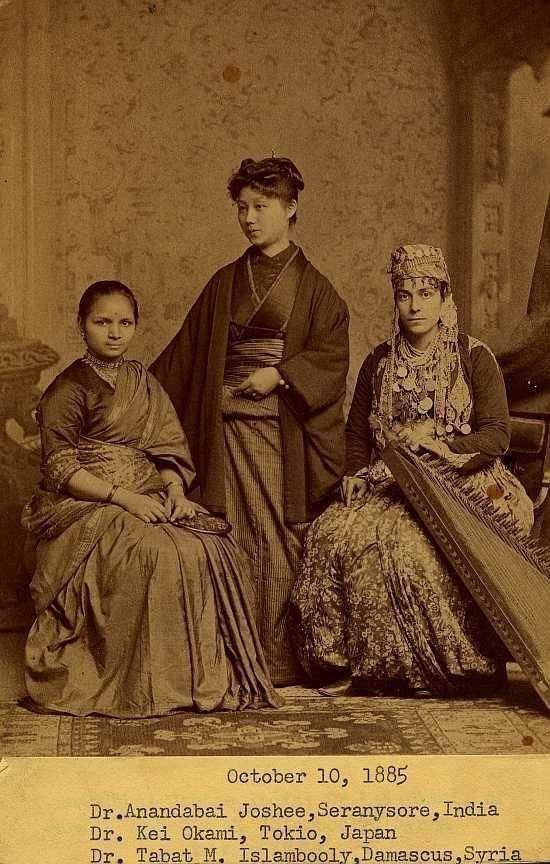 "Movie theater etiquette poster…1912"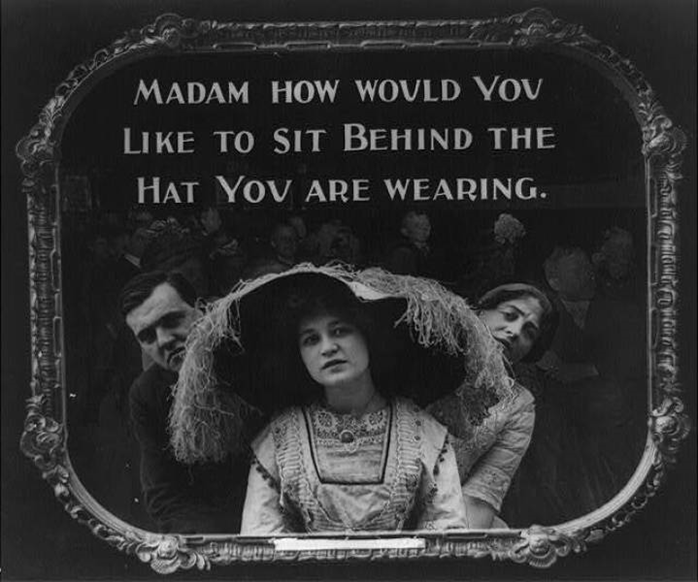 "A drunken man in a basket. Bars in Turkey employed basket man who's job it was to take patrons home who were too drunk to stand up. Istanbul 1960s."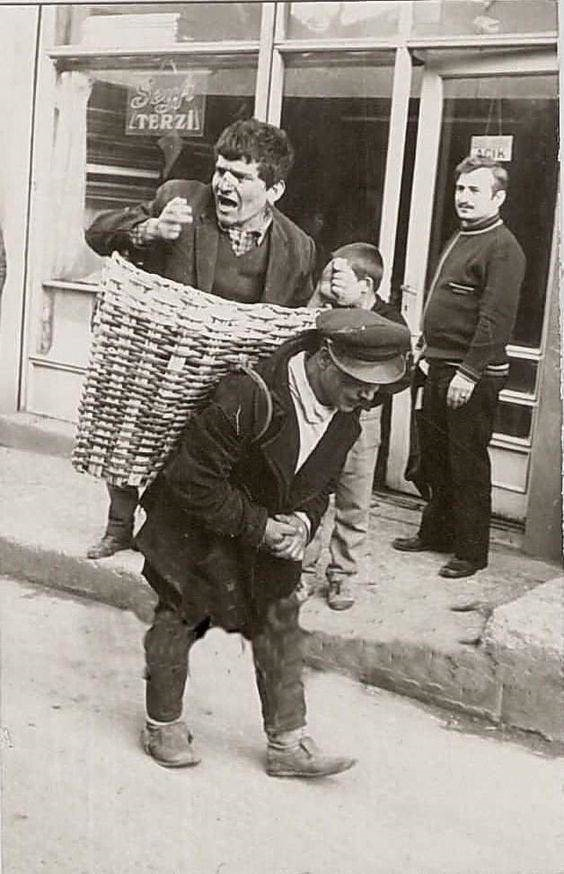 "A married couple on the Nebraska prairie, 1800s. Though ramshackle and leaning a little, their house has homey touches, including a decorative wreath and some pet songbirds in a cage."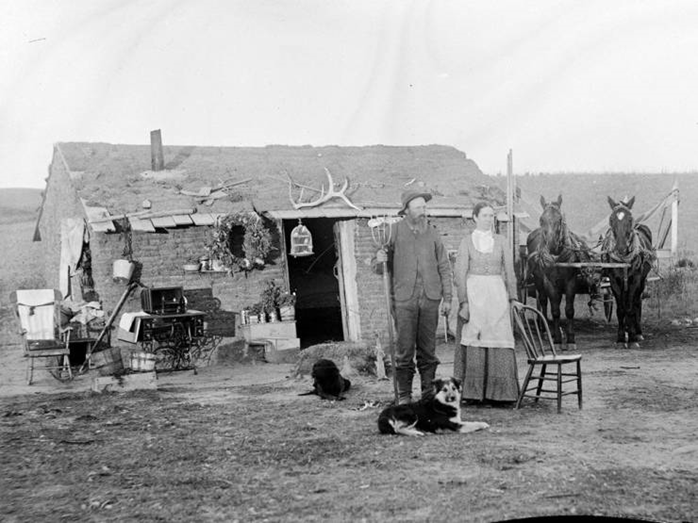 "Lady Norman with her scooter in 1916"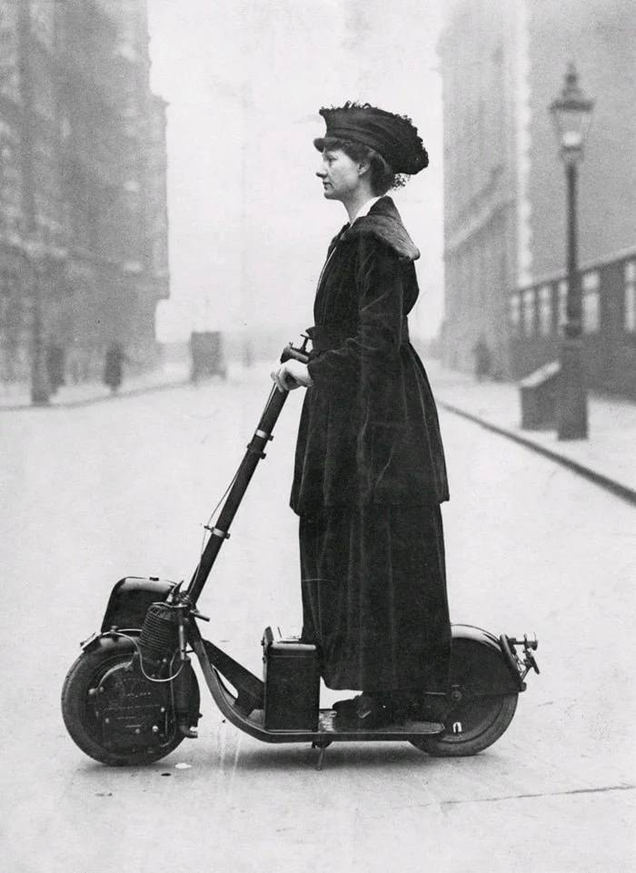 Grocery shoppers; 1960s – 1970s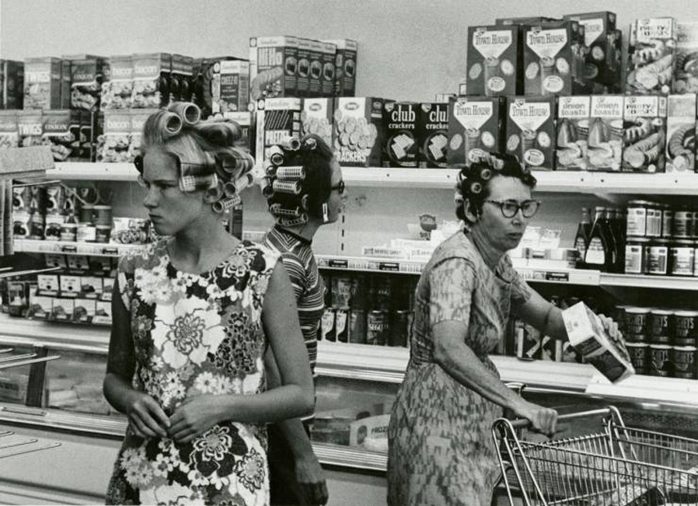 "A Mother Reads to Her 6 Year Old Child through a Basement Window during a 1949 Polio Epidemic Quarantine, LIFE Magazine, Oct 3, 1949"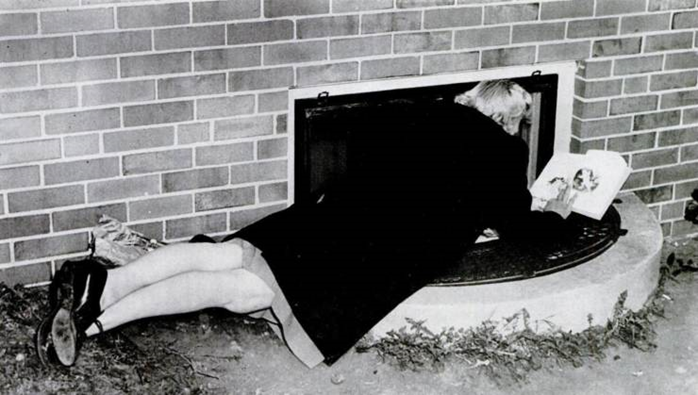 "The day Sweden switched from driving on the left to driving on the right, 1967."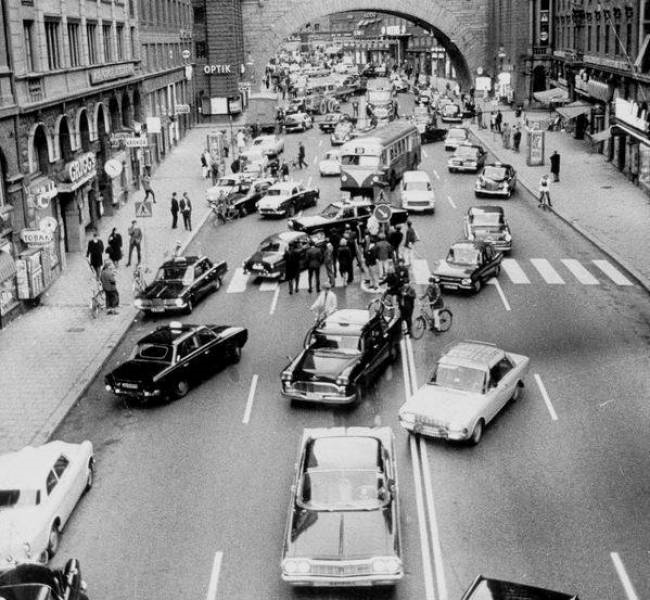 "My great grandfather, Lt. Walter Chewning jumping onto a burning plane to save the pilot, they both survived."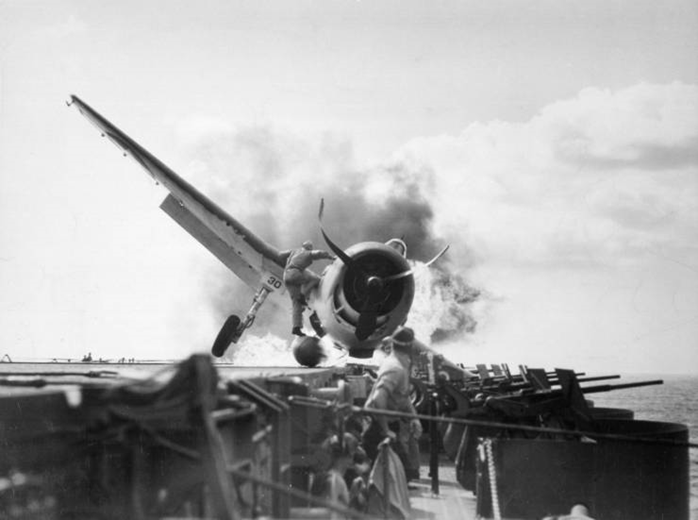 "Boys hold their breath, amazed, on their first elevator ride, 1948."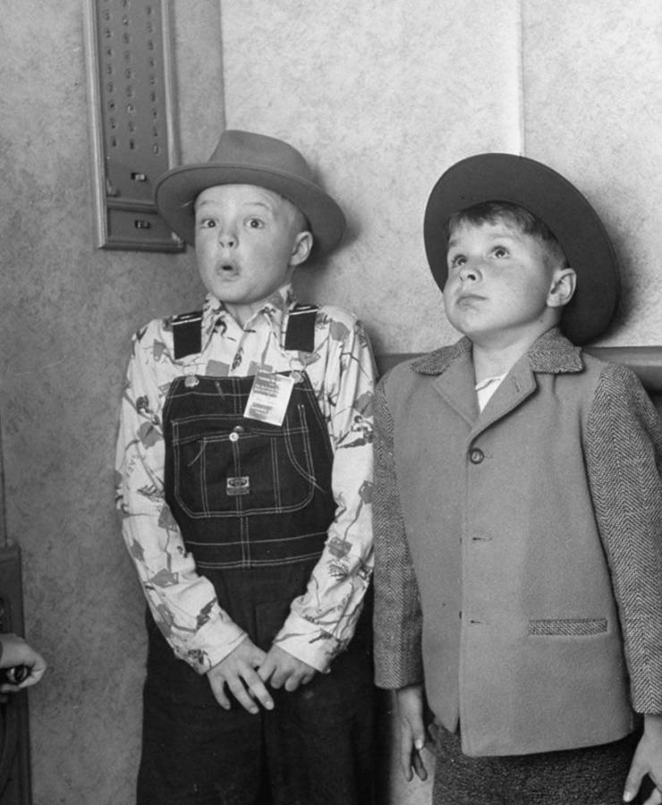 "African-American, sharecropper & mother teaching her children numbers and alphabet at home. Louisiana,1939."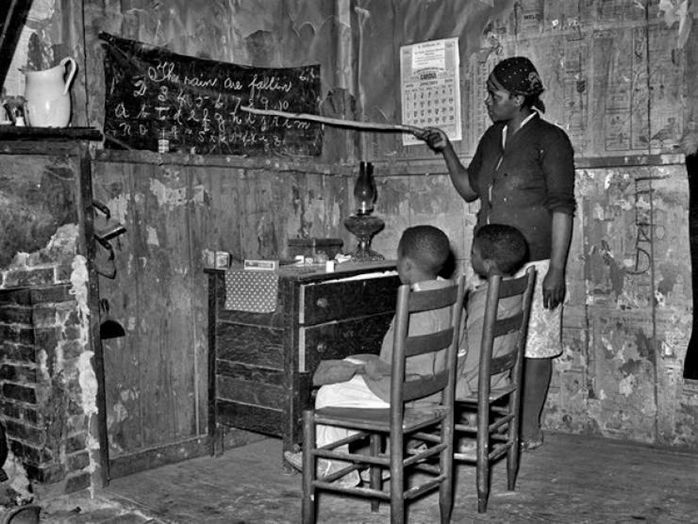 "A letter my father received a couple months after the war ended. It's a form letter that probably went to every Navy vet, but I love the message so much that I had it framed when I came across it a couple years ago in an old briefcase. Dad was a fighter pilot serving in the Pacific."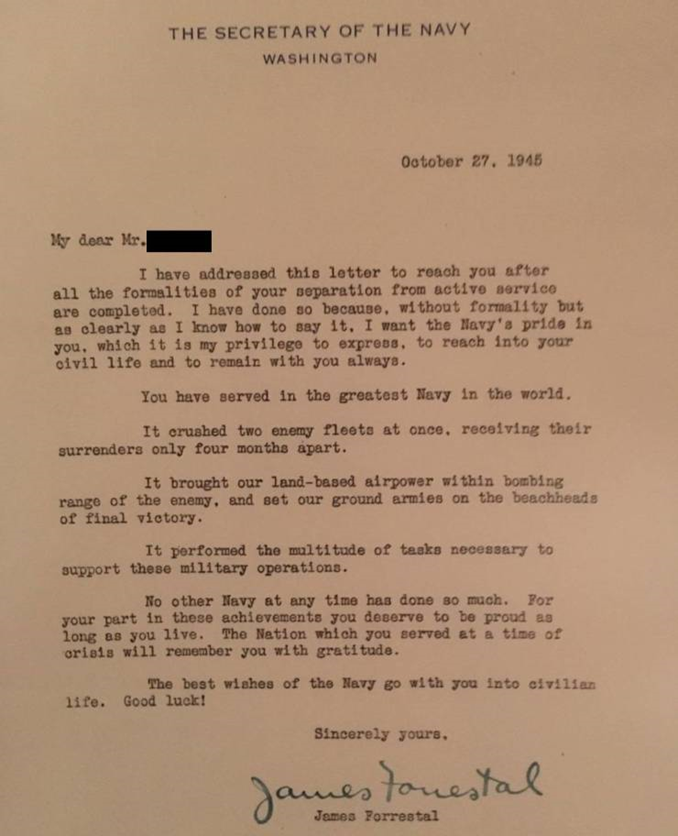 "1927 Montana – A Native American family relaxes inside their tipi. Image Edwin L. Wisherd National Geographic. This isn't colourised, it's autochrome (the first commercially available color photographic process)."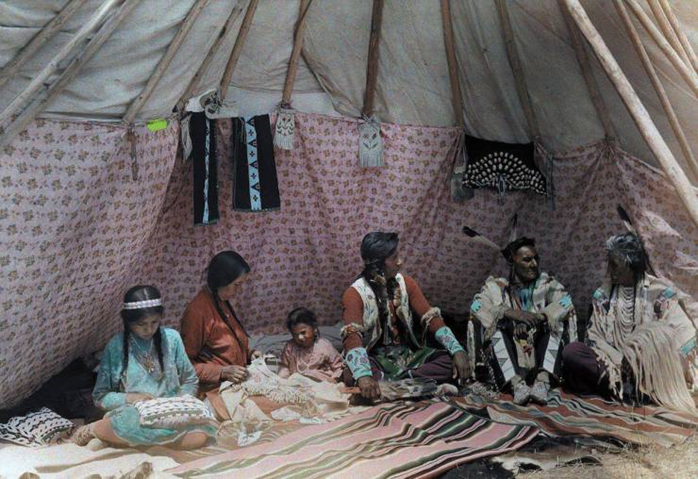 "Barnes-Jewish Hospital in St. Louis in the early 1900s. The walls were painted by a surgeon who wanted to give patients something to look at while they waited for their anesthesia."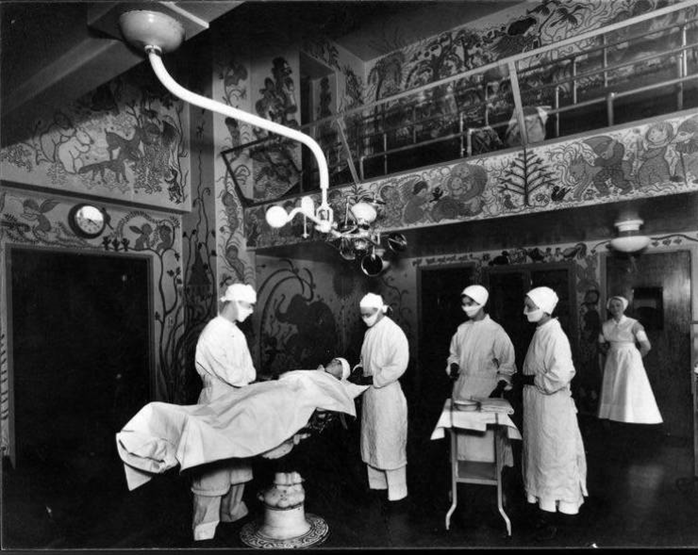 "This photograph shows the amounts of butter, milk, bacon, lard, sugar, cheese, tea and jam received by two people per week in Britain in 1943 during WWII."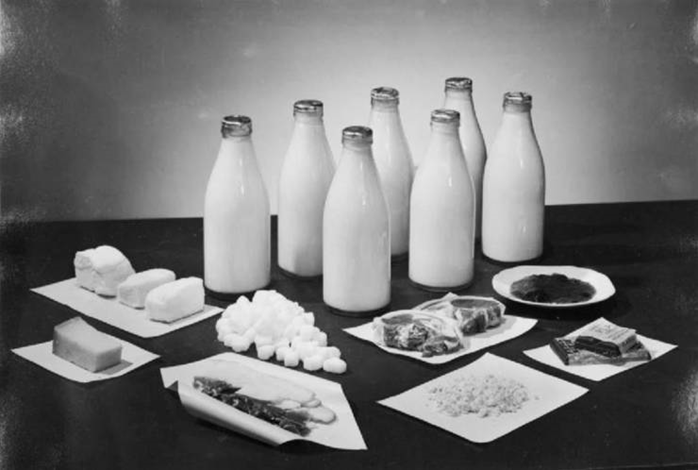 "42 years ago, the Blizzard of '78 hit the Northeast."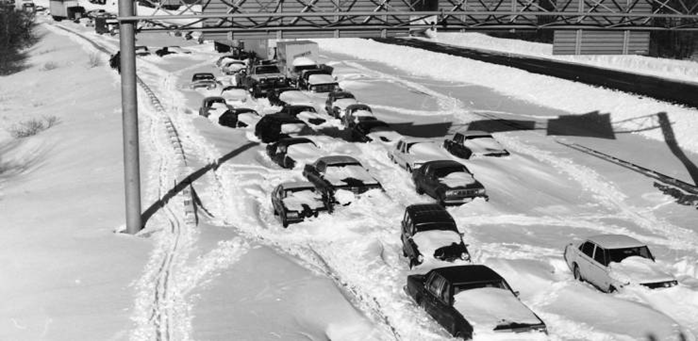 "Camberley Kate, rescuer of stray dogs – Camberley, UK, 1962, Evelyn Hofer."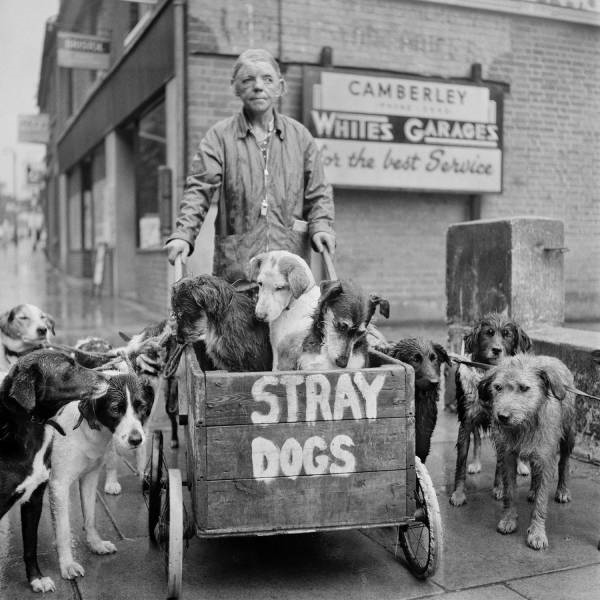 "A tiny gas station in Knott County, Kentucky in 1977"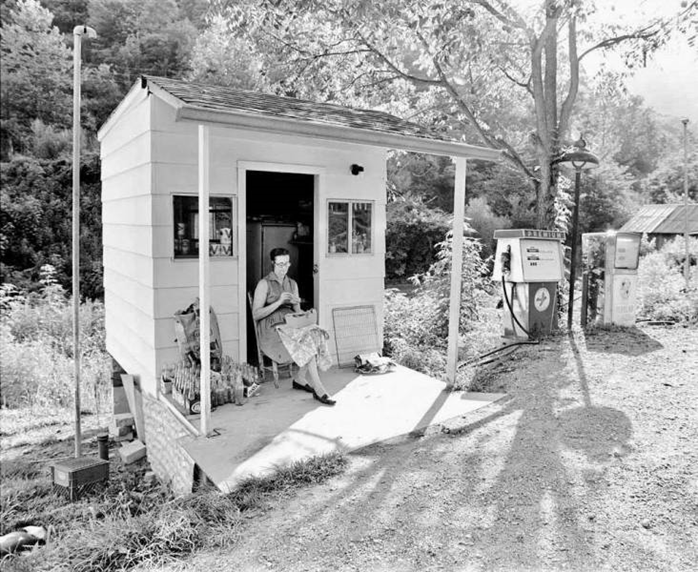 "During the great depression flour companies learnt that poor families made clothes from empty flour bags, so they started making patterns on them. (1930′)"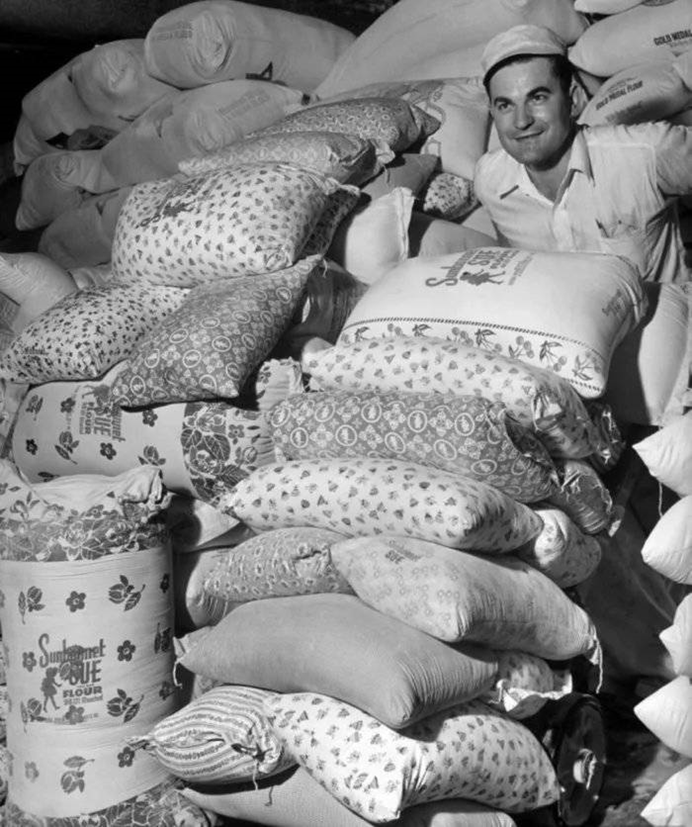 "Record listening booths, HMV store London 1954"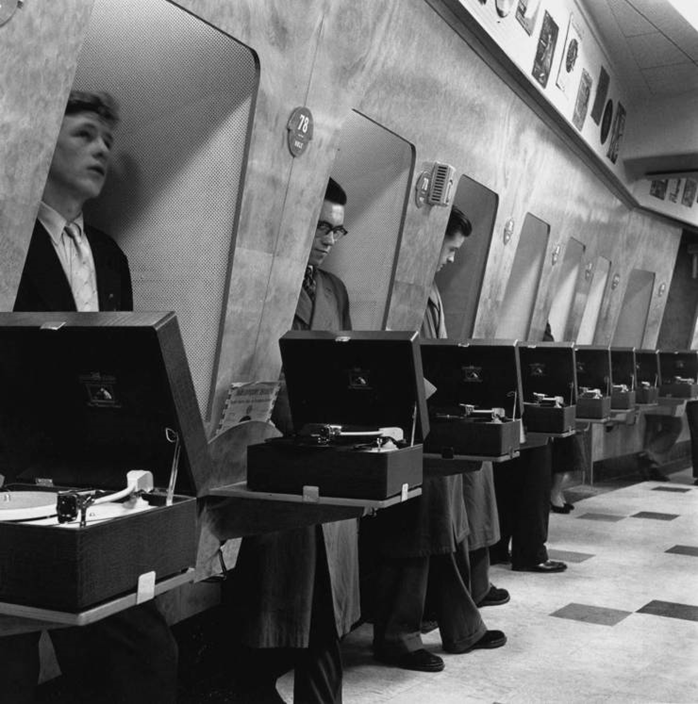 "A job seeker with sandwich sign walks the NYC sidewalks, hoping he will get employment (1938) Otto Hagel, photographer."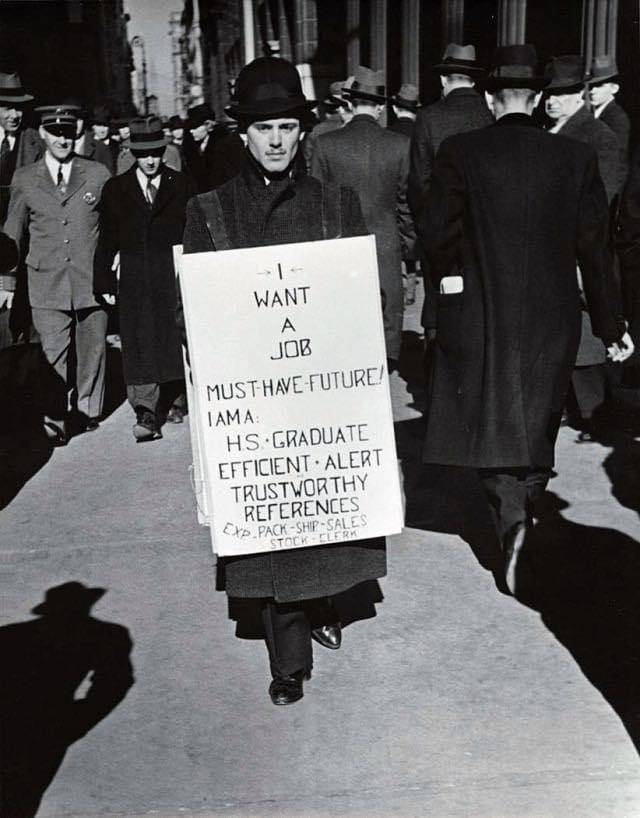 "The Great Depression seizing America from 1929 to 1939."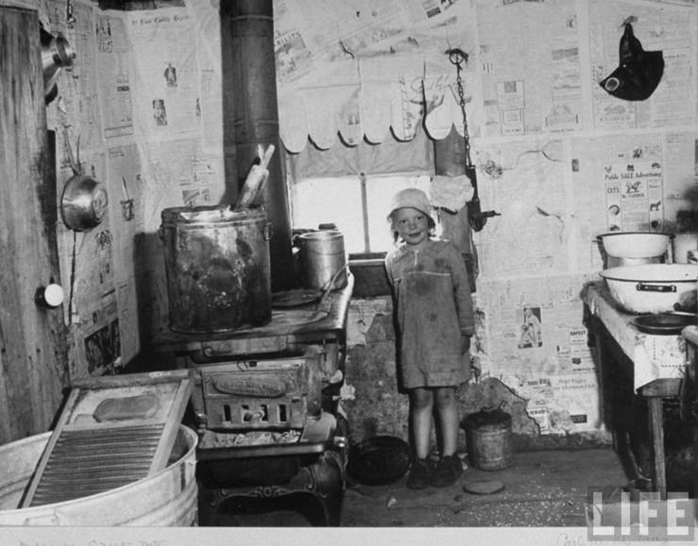 "100 Years Ago (January 15, 1920) – patrons make a run on the liquor store, mobbing the clerks to get their last orders in before Prohibition takes effect at midnight".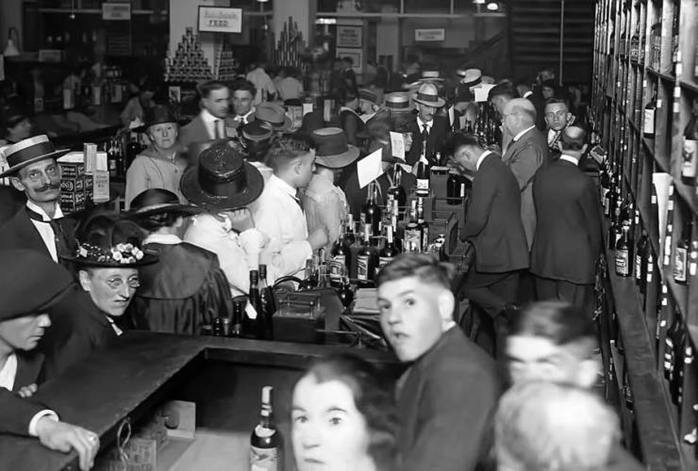 "Christmas dinner in home of Earl Pauley. Near Smithfield, Iowa. Dinner consisted of potatoes, cabbage and pie. 1936. Photographer – Lee Russell"