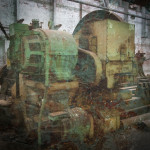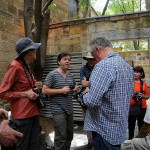 Click image
Get yourself there and have some fun!
Guide and mentoring with Alfonso Calero  – Subject Grunge. The plan, ferry to Cockatoo Island for a while and then back to the Rocks area, with coffee/ snack breaks. Join Alfonso Calero who will guide and mentor you if you want or you explore around by yourself. We will be looking for photos that fit the subject Grunge. Meet Alfonso at the island 9am. Return to the Rocks area around 12 noon depending on the ferry timetable. Shoot around the Rocks area with Alfonso. Outing will end at 3pm.

Feedback:
Our camera club did a photo walk with Alfonso to Cockatoo Island and around The Rocks in Sydney. Everyone had a great time, and Alfonso was able to answer everyone's questions and give them creative ideas for photographing both the history and the "grunge" of the places we visited. His technical expertise is excellent, and he can relate well to all skill levels.
Our Photographic Society spent a day with Alfonso at Cockatoo Island and then later to the Rocks area. He worked very well with each member of the group who asked for help and at their skill level. Alfonso is a great guide and teacher and fun to be around. I would highly recommend Alfonso to visitors, beginners and any skill level photographer to join one of his tours, a Rocks walk or night photography you will learn so much, not only on photography but history along the way. Thank you Alfonso.
Alfonso is a great teacher and very easy to spend time with; Our photographic society spent a day with Alfonso taking photographs, discussion and also doing specific photographic tasks to increase our creativity. He is a great teacher, especially for the beginner and also the experienced photographer who wishes to improve his or her skills. Alfonso also knew a lot about the places we went to, in the Rocks, the history and the background stories. I highly recommend his photographic sessions.