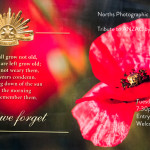 Click image
Tuesday 14/03  Audio Visual.
A very moving Tribute to ANZAC by Les Atkins. Photos from WWII, Vietnam War, memorabilia shots taken from the Australian War Memorial Canberra and leading up to ANZAC day in Sydney. We experienced Australians at war and connected with stories of  people and events that shaped Australia and what it means to be Australian.
Making Selections Using Channels – Christine Nelson.
Christine is always bubbling with information when it comes to Photoshop manipulation.
Ready to share her wealth of knowledge to members on techniques and tools of the trade in photoshop. She demonstrated changing backgrounds in an image by making selections and using Channels. Just magic!  Once you know how to master these techniques using photoshop, well, the skies the limit. Photo artistry, there is a bit of creativity in all of us!
Tuesday 28/03 Competition Action – judge Malcolm Fackender
A challenge to members to get out and about and build a portfolio of Action photos.
Using creative flare, showing some blur, movement, freezing the action and catching the peak of action. Judge Malcolm Fackender, experienced and always gives a very good critique.
Congratulations to members for a great display of Action images.
Online – Open – judge Tammy Bateman
I would like to say what a talented group of photographers,such wonderful images  it was great to judge.