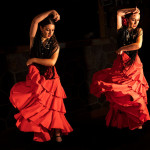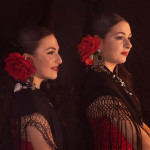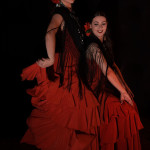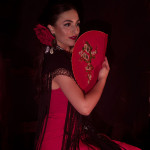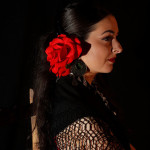 Images by Eric Lippey

Tuesday 26/11 Spanish Tapas restaurant
A great night of tapas, paella and photographing the lovely flamenco dancers.
Review
Spanish Tapas Restaurant has a never-ending queue of people lining out the doors. Large groups are drawn to the jugs of Sangria on offer, fantastic food, great service, live flamenco shows (Mon, Fri and Sat nights only) and the endless sound of laughter and good fun. The banquet menus are great value – offering a selection of tapas and paella.